Well Known and Established Chinese Restaurant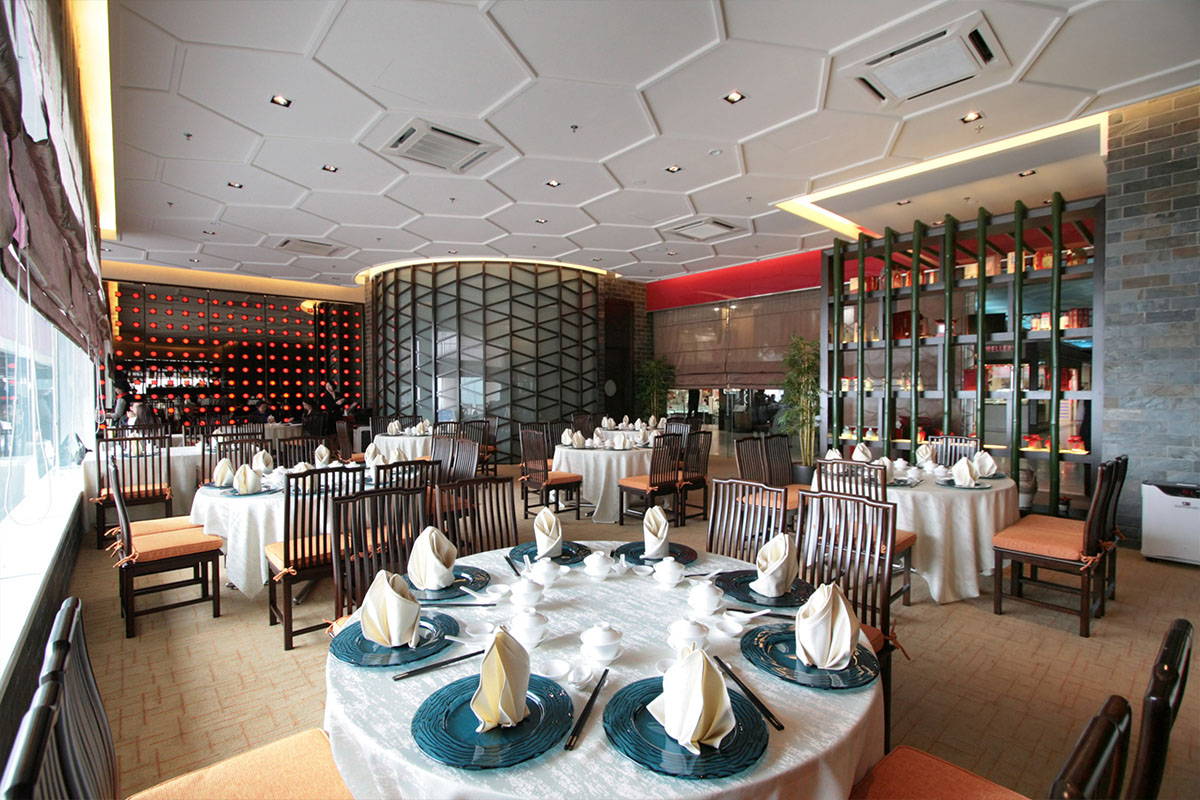 This restaurant is famous for its Chinese cuisine. Customers can expect to experience modern oriental and luxury dining ambience. The selection of dishes has won the hearts of many local and overseas customers with heritage stretching back 40+ years. The popular dishes includes: Braised Pork with Steam Buns, NgorHiang Prawn Roll, Chicken Ginseng Soup, Prawn Ball, Golden Fried Rice and Yam Pudding. It not only provides to the customers with a place of warmth, satisfaction and happiness as they indulge in the delectable dishes, it is also a place where friends, families and business associates meet- where the cuisine is genuine and where relationships are deepened.
Newly Renovated
The restaurant has been re-renovated and with a modern oriental look. It has a open space with 100+ seats and 3 VIP Rooms. Estimated 3000sqft.

Location
This current resturant is located shopping & business park development. It is walking distance to MRT. The area houses companies, government agencies, retail outlets, and residential. Please approach us for more detailed information.

Place for Event
The restaurant has capability to host cooperate and private event. The restaurant has hosted multiple events a year. It is a great source of income for the restaurant.

For New Owner
As a new owner, you will be able to benefit from all the hard work and thought process put into this place. The kitchen has everything need by the chef to prepare made to order food and all event needs.

Great Potential for Franchise & Multiple Outlets
Good branding, good concept, good recipe and system in place. The new owner can easily franchise the brand. It is easy to replicate the success of this outlet to open multiple outlets in Singapore, even overseas.

About The Founder & Reason to Sell
The founder is in his 70s, he is a well respected in the society. He is planning to retire after 40+ year in chinese resturant business and wish to find a good buyer to continue the 'Brand Name' and the serve theirs many loyal customer. At his business peak, the owner has multiple outlets with more than 1000+ seats in total.

The owner will ensure a smooth takeover and willing to stay for months during transition period. He is willing to be the adviser for the new owner.IMPORTANT*New owner is takeover the 'BRAND', 'TEAM', and 'RECIPE'

Asking Price: $680,000
Revenue: $900,000
Net Profit: Upon Request
Company Type: Private Limited
GST Registered: Yes
Years In Business: 40+ Years
Owners Role: Part-Time
Location: East
Premise Size: 3000 sqft
Monthly Rental: Upon Request
Rental Deposit: Upon Request
Stock: N.A
Staff: 10 Full Time, 2 Part Time
Training By Owner: Yes
Reason For Sale: Retirement